We are all immersed in the digital age, well and truly. This means we're also sharing photos – from professional shots to over-filtered selfies,  we're taking more pictures than ever and they're displayed everywhere for the world to see.
This is amazing. Technology has brought us closer together and the world is getting smaller. But the downside is that it turns out we're doing this so much so that we're switched onto "autopilot" mode, and forgetting all about actually holding a printed photograph. It's not just younger generations guilty of being 100% online, all the time – those of us that grew up in the film era aren't doing much of the printing stuff either. It is estimated and less that 1 out of 100,000 photographs taken today actually ends up being a printed photograph.
Do we want to be the most photographed generation that doesn't have a photograph in print? Digital is cheap. And lost memories are expensive. How many times have I heard the horror story of digital files being lost.
As a wedding photographer, I have the opportunity to document and share incredibly important memories with every client that comes into my life. I bang onto my couples about back up, back up, back up your files, but also GET THE PRINTS!
Here's Why you Should be Printing your Photos
1. The Reliability of Technology
I'd like to assume we're all old enough and wise enough to realize that solely relying on your computer's hard drive to store your photos isn't a smart move. Invariably, computers & hard drives go wrong. They fail, they get damaged, they get orange juice poured into them by a toddler. Who has files on CD's that they can no longer access? Technology is rapidly outdated and we are left with a box full of floppy disks that are completely useless!
Get your images backed up both on an external USB drive (HDD or SSD) and in the cloud – there are so many ways to back up your images, it's kinda (very) silly not to. With that said, my point is that why not print out some of your favourites?
This way they're available for you to look at whenever you feel like it (no digital screens to stare at and no loading time either). Unless you lose them or some other unfortunate accident, they're pretty safe. Printed photos aren't hacked, accidentally formatted or lost in a technical failure.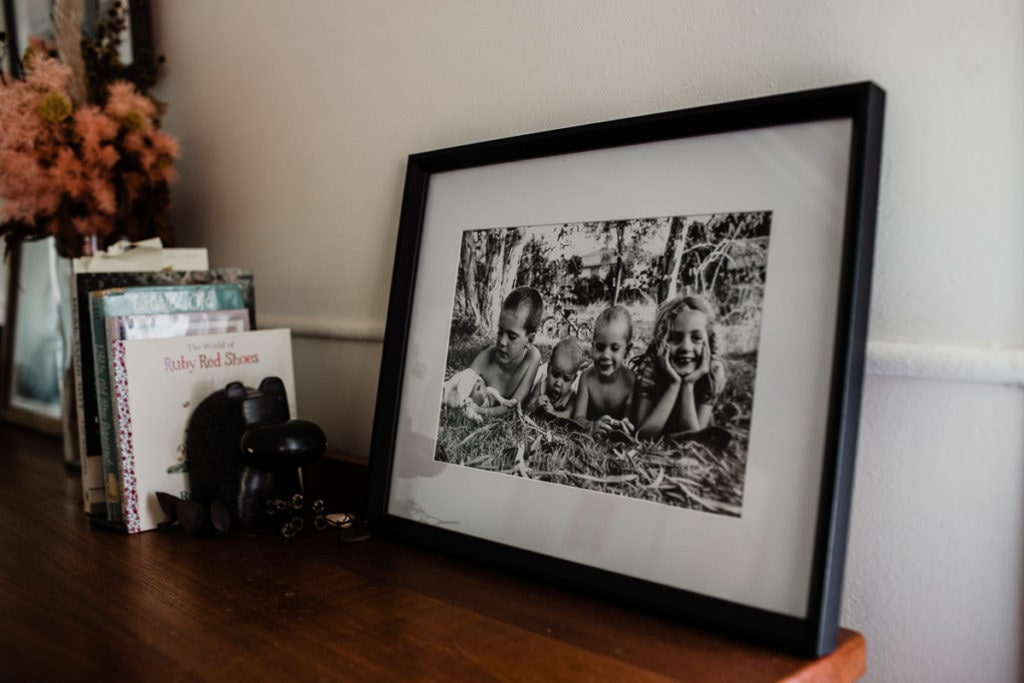 2. It Brings your Photos Back to Life!
This is really very true. When you're holding an image in your hand you just feel a sense of pinching the memory between your fingers ever so carefully – it makes one mindful of what they're holding and what the photograph means.
As a photo captures that single moment in time, holding it in paper form really feels quite special. 
Get it printed and notice the difference in satisfaction emerge.
Create a home filled with happy memories on the walls – On from the previous point, photos are memories and having them as reminders can often encourage us, bring us strength for difficult times or just relax and calm us because just for a moment, we're taken off somewhere…
3. It becomes a tangible memory
A printed photo becomes something our future kids can touch and look closely into. It's displayed, its on the wall, its on the desk, its inside the album. You don't need to search through the various files, folders and deep archives to find the images that you took years ago in the computer. Its there! Printed and hung on the wall or compiled in an album.
A photo that isn't printed is like a script that is never performed, or a musical composition that is never played. There is still value in the digital photo, just as there is value in a script or musical composition. But the value is mainly the hope that one day the digital photo will be printed and share a bodily life with us – to inspire us, cheer us, and remind us.
This is my Mum in her bedroom, standing before her favourite wall in the house!