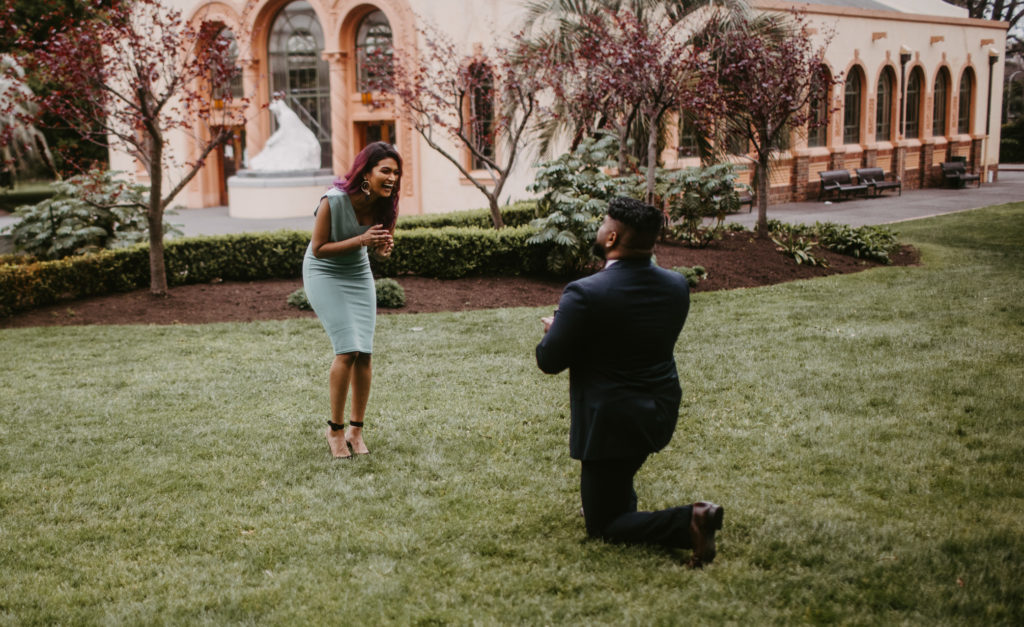 You're engaged! Congratulations! This is a very exciting time for you, I wish you a wonderful adventure as you plan your Wedding Day.
And now it's time to plan your engagement session. There's a good chance you may never have had a photo shoot before so here are few tips to help you decide what to wear. I always say to my couples, the more you prepare, the more you will love your images!
Have you thought about rocking a romantic gown, tulle skirt or flower crown, but just never had an occasion for it? This is your chance to do it.
When it comes to a portrait session there is no such thing as "too dressed up", so don't be afraid to have some fun.
If you don't want to add a new permanent piece to your wardrobe, consider hiring for your session, it's an affordable way to feel a million bucks!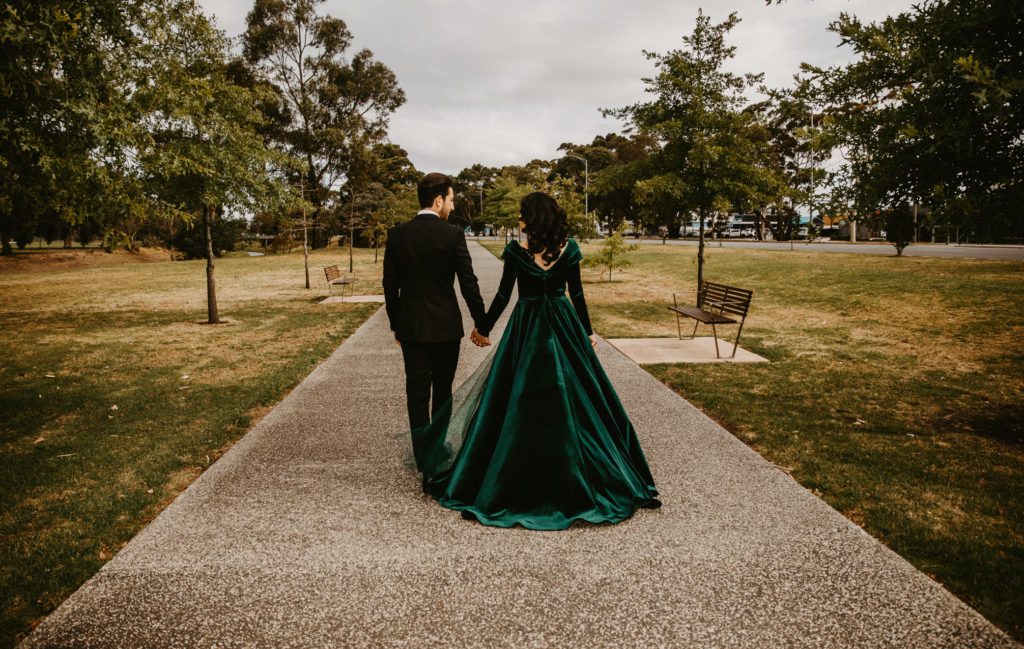 Dresses & skirts look stunning because they flatter every female body, especially on camera.
Long full-length, flowing dresses & skirts look amazing on camera because they bring extra movement to the photos. Especially when juxtaposed with nature, like the desert, forest, plains or beach.
Consider softer fabrics like chiffon or tulle to add beautiful movement to your images!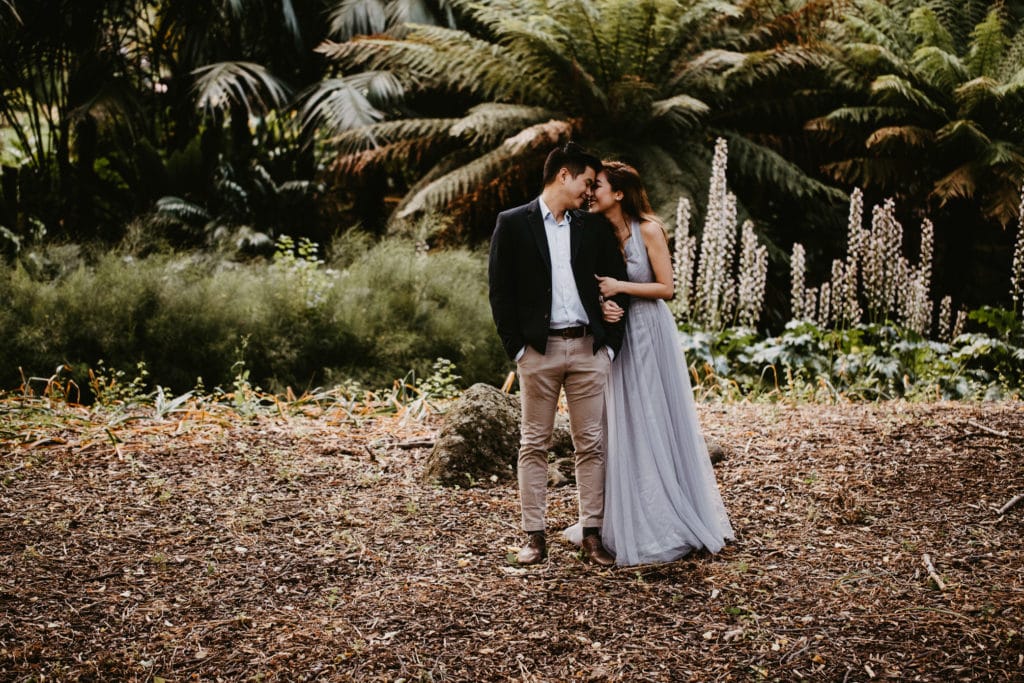 Soft Colours, Bright Eyes
When choosing the colour for your outfit, I recommend selecting softer, lighter tones & more muted shades.
By avoiding ultra-bright, bold colours, it will help bring all the attention to your faces & let the eye focus on the way you feel about each other.
The camera loves shades of soft pink & muted blues mixed with sophisticated neutrals like heather grey, cream, leather brown & white.
That softer colour palette also fits beautifully in to almost all natural outdoor environments!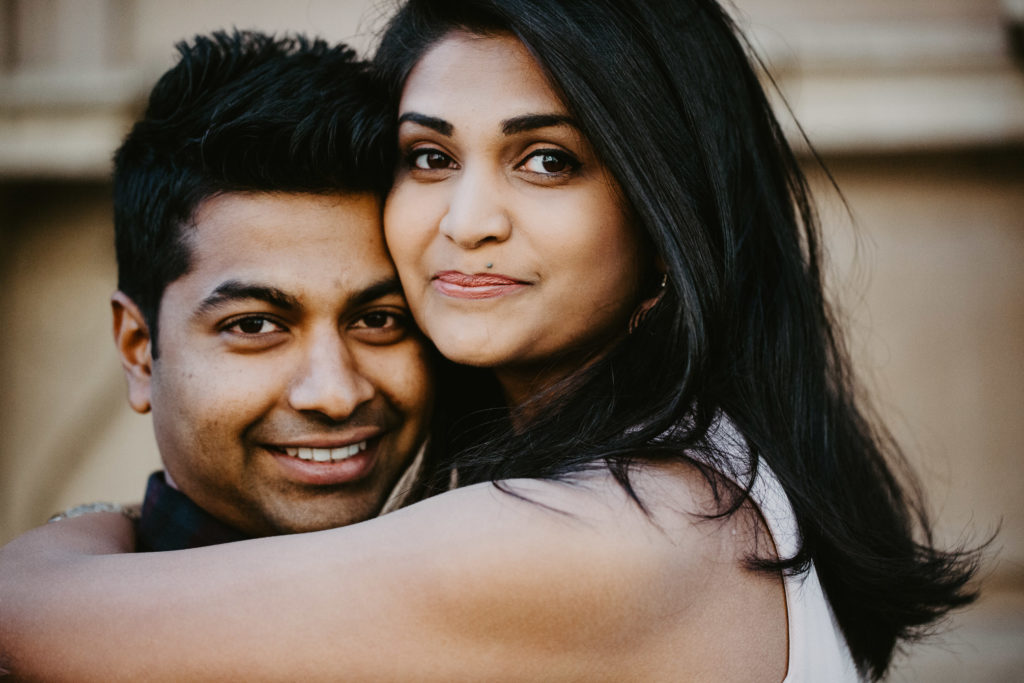 Every woman, regardless of her shape, has an area of her body that she's self-conscious about, so choosing flattering styles & colours that complement your natural features is the best way to ensure you'll love the way you look in your photos.
Three-quarter length sleeves create an awesome slimming effect on all arms, so you can bring a cute jacket, blazer or cardigan along. Skinny straps or strapless dresses have the opposite effect on camera, I recommend avoiding them if your goal is a set of slimmer-looking arms.
Heels elongate women's legs, making them look fabulous. Closed-toed heels in particular look great on camera because they carry the line of your leg all the way down to your toe!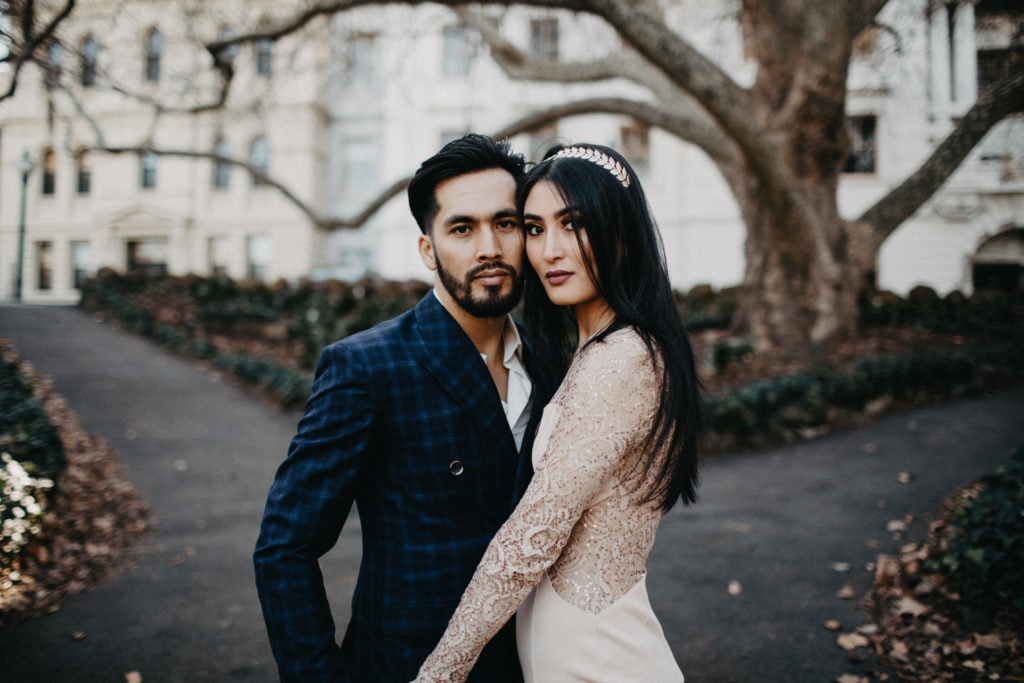 Make An Accessory Statement
Pairing an accessory, or two, with your outfit can really help bring some extra dimension to your images, and be a nice tie-in when you're coordinating with a group.
Big statement necklaces bring a lot of "pop" to the photos, while the small delicate ones are not as noticeable on camera.
Belts, bracelets & earrings bring great visual interest so choose one, or two, that don't compete for attention.
Fresh flowers in a crown can be a really romantic touch for you, or why not rock an umbrella?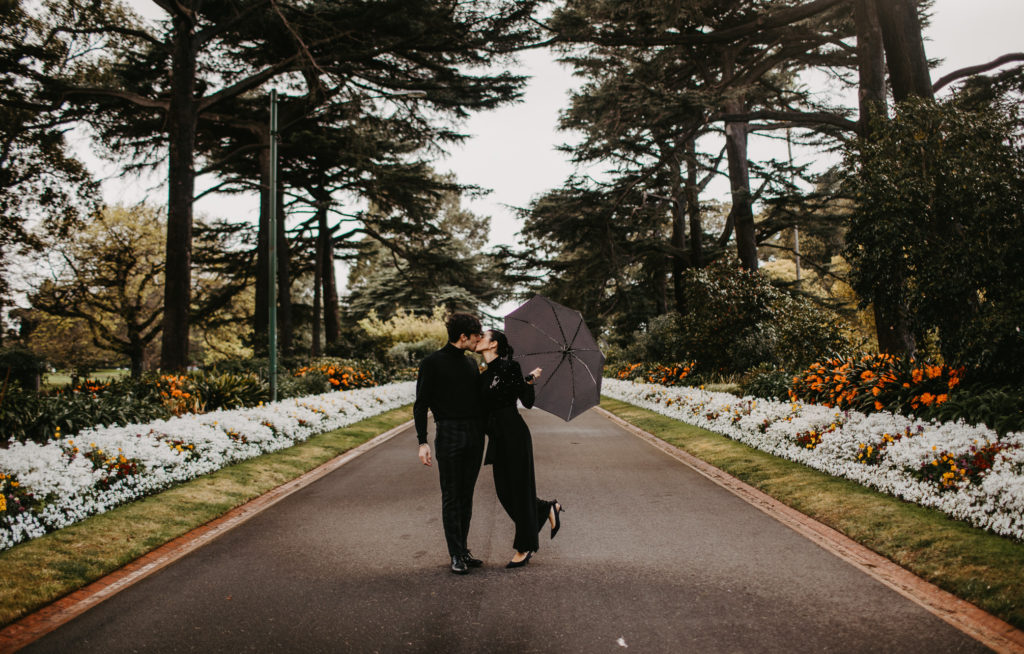 Given a good shake, a bottle of bubbly is a cool prop for this special occasion. Not only is it a classic celebratory drink but it creates great candid shots. It is fun and exciting when the cork pops, you can't help but squeal with delight!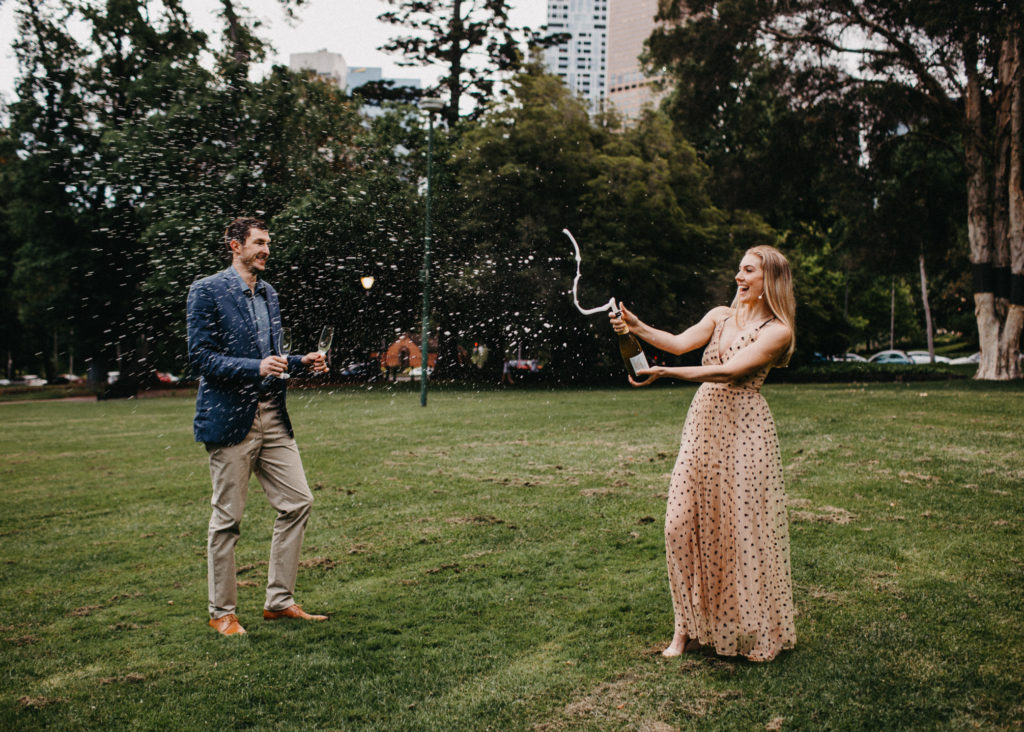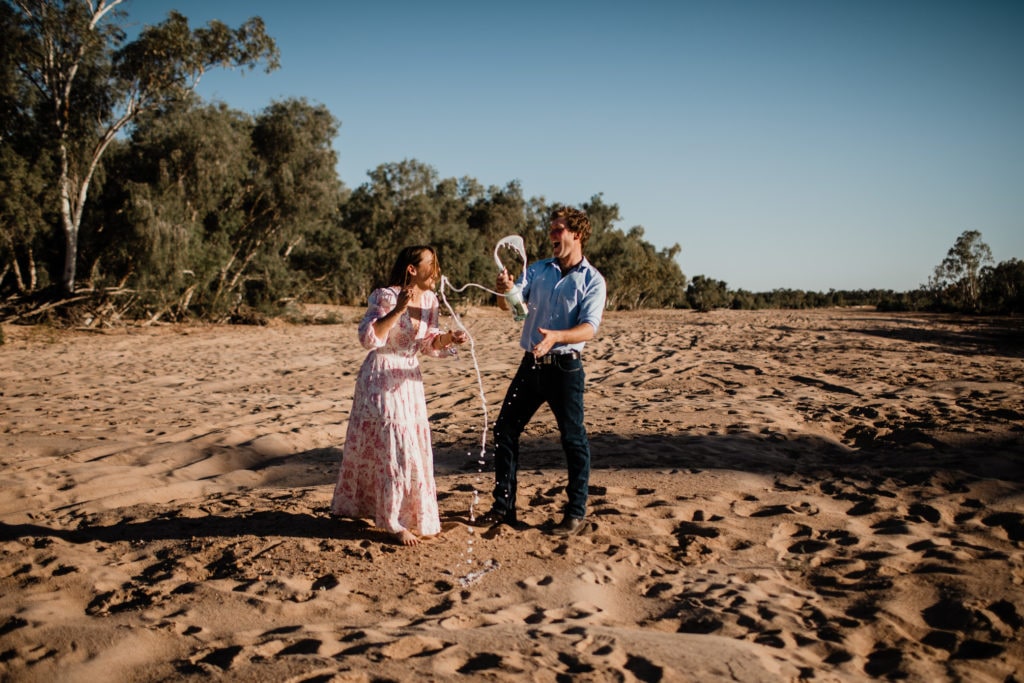 Professional hair & makeup is on the top of most of my clients' checklists because it looks amazing on camera & removes the stress of getting ready on your own.
This is the time to treat yourself. Whether it's lash extensions or blown-out hair, professional hair & makeup will give you an extra boost of confidence in front of the camera, and it always photographs like a dream.
However, if lots of make-up isn't your thing then confidence always make for the best accessory!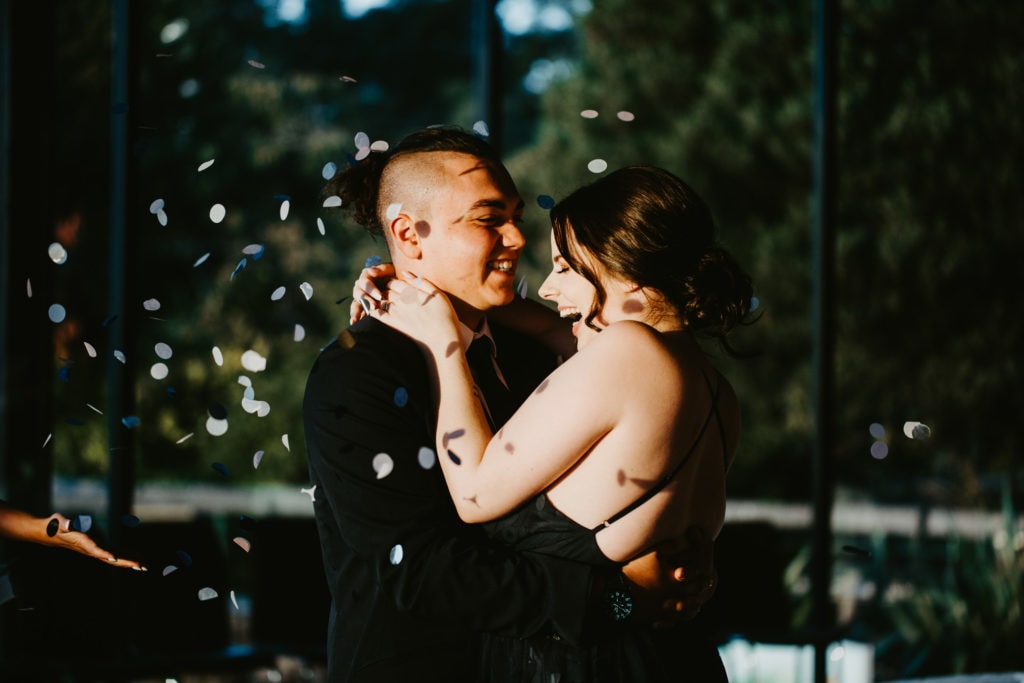 Although it might seem counter intuitive I recommend that you do not get a professional, or DIY, spray tan before your session.
Even if applied a few days prior, spray tan tends to photograph orange even when it's applied subtly by a professional.
Your own skin tone will photograph the most beautifully & naturally!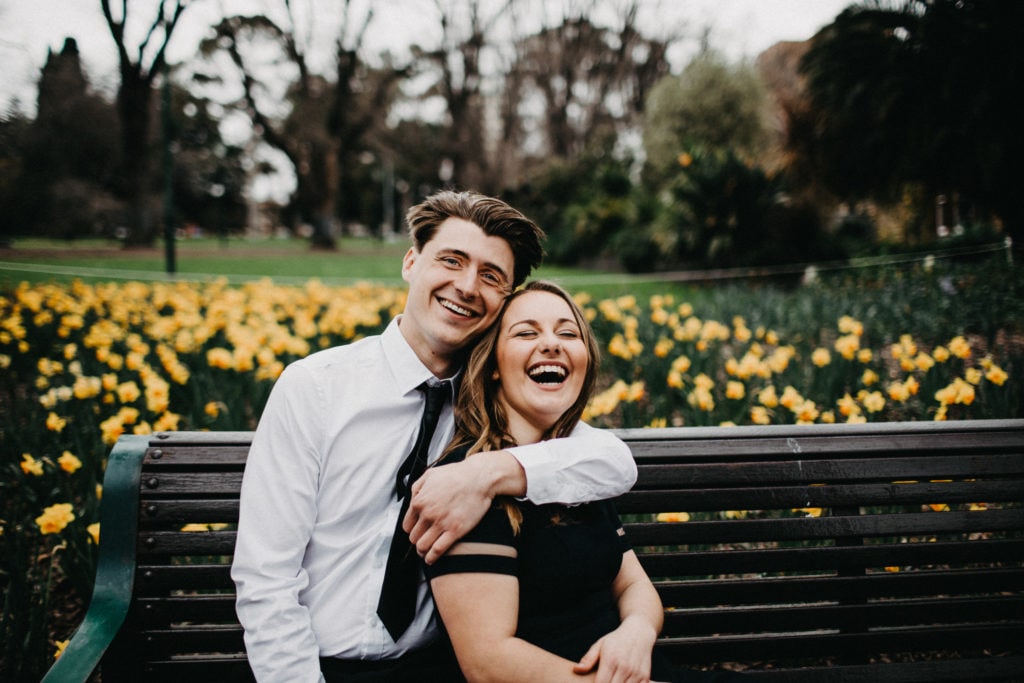 Long fitted trousers & closed-toed shoes are the most sophisticated & masculine look for men & work best on camera.
They draw attention away from your legs & feet & place it where you want it, on your handsome face.
For your photo shoot it's best to leave the shorts, sandals & jeans at home, as well as any baggy trousers & over-sized shirts.
Dapper & debonaire never go out of style!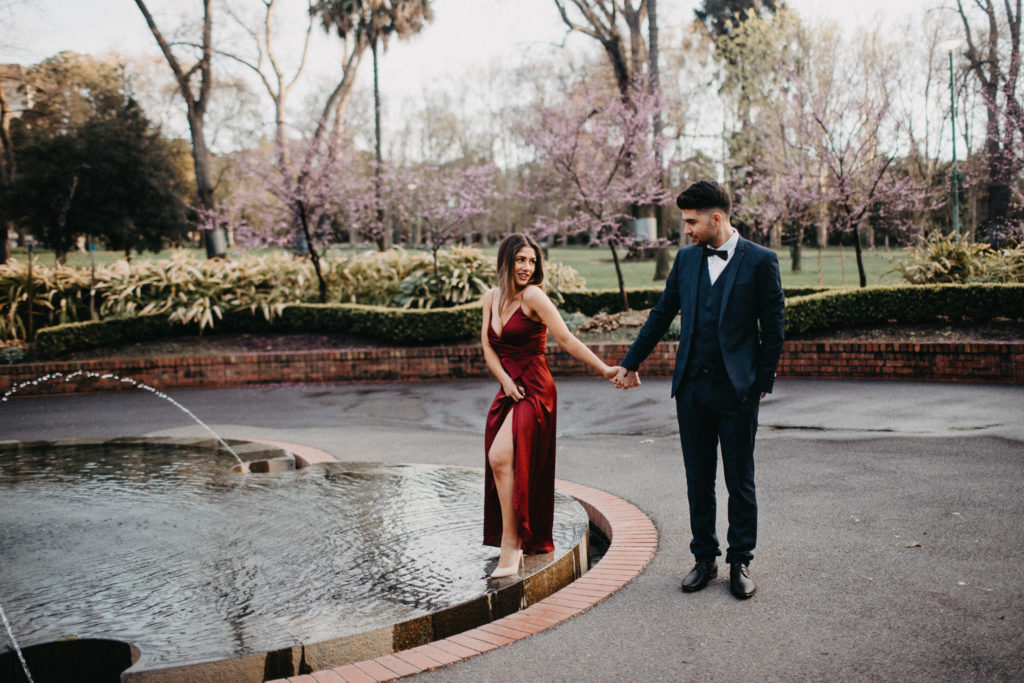 Solid colours are better than patterns, plaids, checks & pinstripes which all tend to distract the eye.
I also recommend staying away from graphics & logos!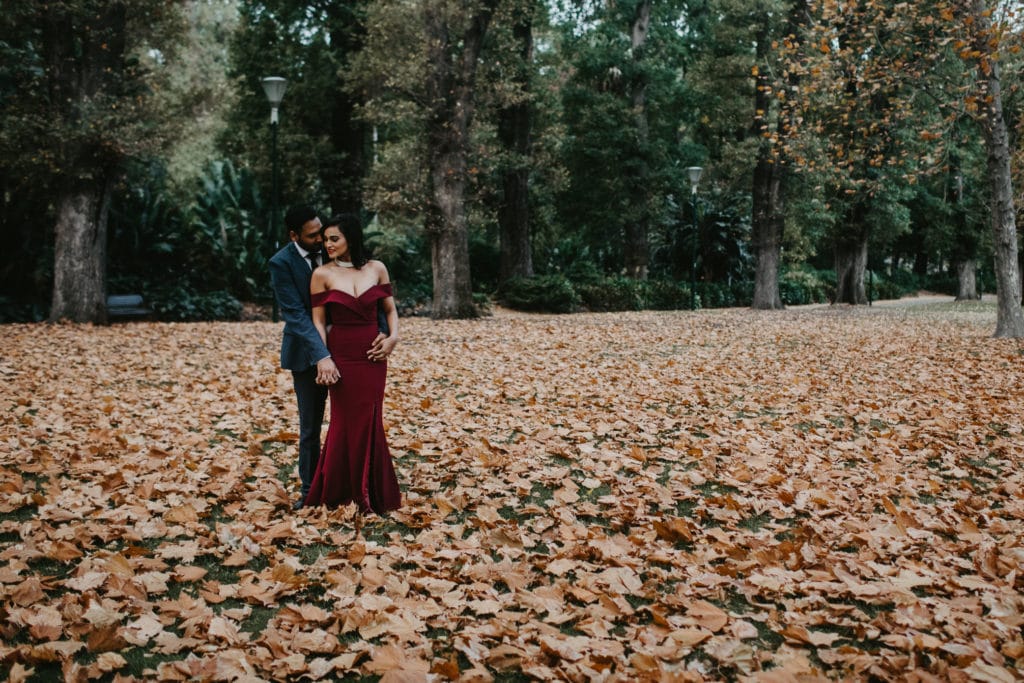 If you fancy being part of an awesome group of Brides, past and future, jump into this group. You will be part of a seriously cool bunch of women where you can ask for advice, share your own experiences and be provided with lots of great content for all things wedding….